7 Types of Videos to Build Your Brand, Business & Bottom Line
August 11, 2019
I recently attended Social Media Marketing World, a mega-conference where social marketers go to discover the latest tactics and business-building ideas. If you're a marketer and ever have the chance to attend, I highly recommend it (in fact I already purchased my ticket for next year).
The conference covered a wide variety of topics from how to humanize your chatbots, to building your personal brand, but not surprisingly one of the most talked about topics was, you guessed it, video. Almost every presentation I attended talked about using video in one way or another. But one of the most powerful sessions was presented by Marcus Sheridan, who spoke about the types of business videos you should create to deliver more transparency to your customers and ultimately "explode" your brand and bottom line.
Here are 7 types of videos to build your brand, business, and bottom line.
1. The 80% Video
Think about all the questions you get asked regularly by your prospects and customers. What percentage of these would you say you answer over and over again? I bet it's close to 80% (see where I'm going here).
The 80% video is a mashup of the 7-8 questions you get regularly. Not only will your customers welcome a video that proactively answers common questions about the product or service they are about to purchase. But, if you use a different employee to answer each question, it's also a great way to showcase the team that will support them after they become a customer as well.
Will I get a bunch of emails? Will someone call me expectantly? Will my contact details be shared with anyone else? These are the sorts of questions that run through the mind of someone who is contemplating whether or not they should fill out one of your online forms.
Placing a video right beside your landing page form that explains to the visitor exactly what will happen after they hit the submit button will ease friction and as a result, increase your conversion rates. Research has found that if you are upfront about your form process, you can increase your form conversions up to 80%. And, if you call the video, "See what will happen if you fill out this form" your visitors will know what the video is about and be more likely to hit the play button.
3. The Bio Video
You know you have a fantastic team. But your customers don't know your people are special until you show them they are. The bio video allows each of your team members to put a face to their name, tell their story, and talk about how they support your customer base. These videos should be no more than 90 seconds long and make for great additions to your team's email signatures.
4. The Product/Services Page Video
They say a picture is worth a thousand words. Well, a video must be worth a thousand pictures. This storytelling capability is why more and more marketers are enhancing the customer experience on their website with product videos. These type of videos help shine a light on the products you're selling, dynamically showcase their features and benefits, and even demonstrate your service in action. According to a blog post by Neil Patal, entitled, Can Product Video Increase Conversion Rate? product videos can increase purchases by 144%.
5. The Cost/Price Video
This type of video provides your customers with upfront pricing details on your products or services. They help to answer any questions they may have as it relates to costs and are especially helpful if your service offering has a more complex pricing structure.
One of the critical comparisons consumers look at when evaluating which brand they want to purchase from is price. Having a cost/price video on your website is a great way to differentiate yourself from competitors who may not be as forthcoming with this information.
6. The Claims We Make Video
Start by sitting down with your team and writing down all of the claims that you make as a company. They usually sound like this, "we're the best this," or "we're the most that." Then, highlight the claims that are similar to those of your competitors – typically 80-90% of your claims will be similar. Next, ask yourself which of your claims you have visually proven and not just stated. Lastly, create a video to showcase the claims that are unique to your company, and that you can visually confirm on screen as well. This type of video makes for a compelling brand statement.
7. The Customer's Journey Video
When it comes to creating videos about our client success stories, we tend to concentrate on capturing testimonials of our clients talking about how happy they are after purchasing our product or service. Seldom do we take the time to tell the full story of the entire customer journey, from start to finish. You may think your customers don't want to tell their story, but you'd be surprised at how many are willing to share their experience if you ask them. At WSI we call these customer journey videos our Making Difference stories, and you can see an example of one below.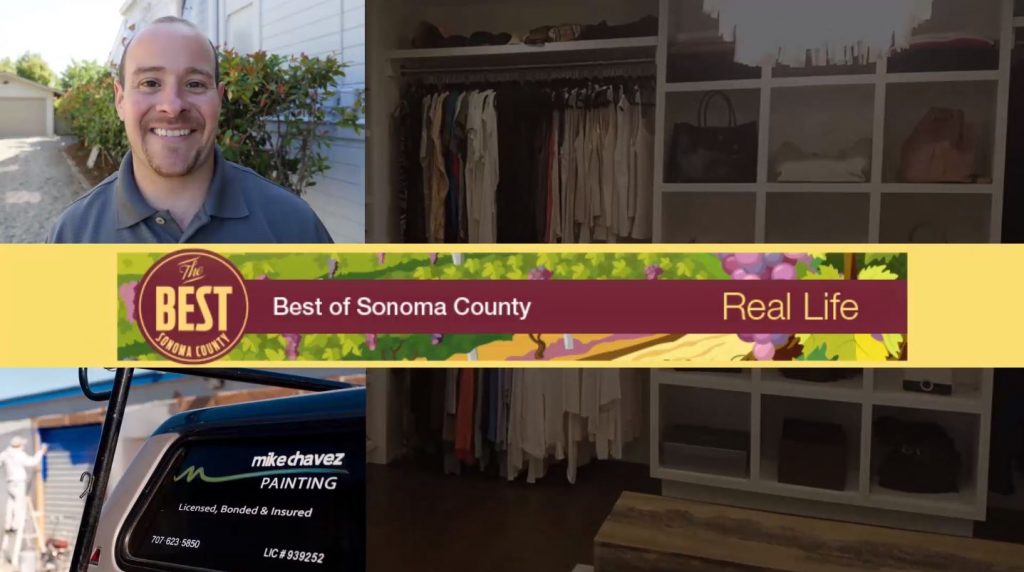 The key when it comes to creating videos as part of your content marketing strategy is to try not to do everything at once. It's tempting to want to implement all seven of these videos, and you should, but start by selecting only one or two that you feel you can implement sooner than later and that will have the most impact on your brand, business, and the bottom line immediately.
WSI was founded in 1995 and is an innovative digital marketing agency with offices in over 80 countries. We've spent over 20 years helping more than 100,000 companies and large global brands unlock the full potential of their business by leveraging the Internet and its many unrecognized opportunities. We'd be happy to help do the same for you and consult on your digital marketing strategy.  Simply give me a call or email me at rknutsen@wsiebizsolutions.net to learn more.
About the Author
Rick spent 20 years in the insurance industry in finance, primarily developing reporting platforms for B & C stakeholders.   His ability to speak to consumers of data (managers and analysts) and translate their needs to programmers led him to start his own digital marketing agency in 2004 to develop data driven solutions for business owners. 
The Best Digital Marketing Insight and Advice
The WSI Digital Marketing Blog is your go-to-place to get tips, tricks and best practices on all things digital marketing related. Check out our latest posts.
We are committed to protecting your privacy. For more info, please review our Privacy and Cookie Policies. You may unsubscribe at any time.
Don't stop the learning now!
Here are some other blog posts you may be interested in.