4 Marketing Automation Features That Make Life Easier
July 21, 2023
Summary: Read all about the four marketing automation features that will make your life easier on the WSI World digital marketing blog.
Editor's Note: This post was originally published in February 2019 and has been updated with new content in July 2023.
There's been a lot of talk surrounding marketing automation and it has become a key differentiator of high-performing marketers in 2019. Whether you work in small biz or a large enterprise company, automation is shaping the future of marketing technology.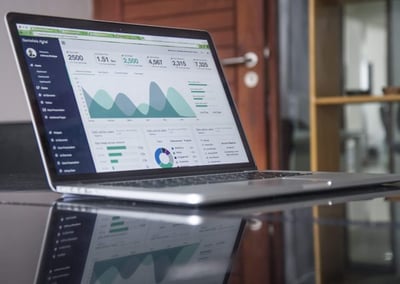 What is Marketing Automation?
According to Hubspot, marketing automation is the software that exists to automate marketing efforts. Marketers often use marketing automation to build a steady flow of leads for their business and to move leads through their sales funnel.
One of the biggest benefits of marketing automation is that it can help you, the marketer, save a lot of time. Implementing automation into your marketing strategy not only allows for better allocation of your time and efforts towards other tasks that help generate revenue, but it is also a great tool to help scale your business more effectively. In a nutshell, it enables you to make better and more informed decisions for your marketing campaigns.
According to Forbes, 82% of marketers recognized a positive ROI from marketing automation and that it makes them more efficient. In 2019, many businesses are now spending more on marketing technology than on advertising spending. So if you're looking for an all-in-one solution to optimize your marketing strategy, implementing automation will help you enhance the multichannel experience for your prospective customers.
What to Look for In Marketing Automation Software
When it comes to selecting the right marketing automation software for your business, there are several key factors to consider. Here are some important aspects to look for when evaluating different options:
Automation Capabilities: The primary purpose of marketing automation software is to automate repetitive tasks and workflows. Look for robust automation tools and features that allow you to streamline processes and save time. Ensure that the software offers a wide range of automation capabilities, including email automation, data automation, and automated programs.
Comprehensive Platform: Choose a marketing automation platform that provides a comprehensive set of tools and functionalities. This includes features beyond basic automation, such as lead generation, customer segmentation, campaign management, and analytics. A digital marketing automation platform that offers a holistic solution can help you achieve your marketing goals more effectively.
Ease of Use: User-friendliness is essential when it comes to marketing automation software. Look for a platform that is intuitive and easy to navigate, with a clean interface and clear instructions. This will ensure that your marketing team can quickly adapt to the software and maximize its potential without significant training or technical expertise.
Integration Capabilities: Consider how well the marketing automation software integrates with your existing systems and tools. It should seamlessly connect with your CRM (Customer Relationship Management) software, email marketing tools, and other essential platforms to facilitate smooth data flow and enhance your marketing efforts.
Scalability and Flexibility: As your business grows, your marketing automation needs may evolve. Choose a marketing automation platform that is scalable and flexible, allowing you to adapt to changing requirements and accommodate future growth. This includes the ability to handle larger volumes of data, support multiple campaigns, and cater to a growing customer base.
Reliability and Support: Look for a reputable marketing automation provider that offers reliable software performance and technical support. Ensure they provide regular updates and maintenance to keep the software running smoothly. Check customer reviews and testimonials to gauge their reputation and customer satisfaction levels.
Price and ROI: Consider your budget and the value you expect to receive from the marketing automation software. While cost is a factor, prioritize the overall return on investment (ROI) the platform can deliver. Look for the best marketing automation software that offers a balance between affordability and the features you require.
Here are four marketing automation features that will make your life easier:
Smooth Onboarding Process for New Customers
Do you want to ensure that you have the best possible onboarding experience for new customers to your business? Look no further, because marketing automation can help enhance that process!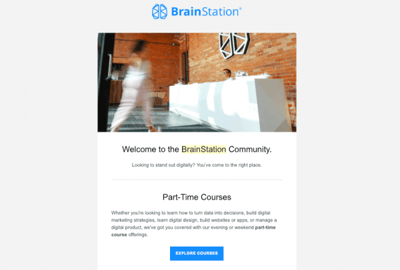 Marketing automation comes into play here as well. In addition to onboarding, automation helps nurture leads by providing relevant information throughout the customer's experience. Continuous communication is essential to turning leads into valuable customers. With email automation software, you can send a series of automated emails to educate your leads and build rapport.
Email automation has a significant impact on engagement. By utilizing pre-built email templates, you can create personalized messages that resonate with your audience and are less sales-oriented. These templates provide a convenient starting point, saving time and effort in email creation. With a customized action plan, you can deliver targeted content that fosters stronger connections with your audience. The combination of email automation and pre-built templates enhances engagement and streamlines your communication strategy.
Effective Lead Nurturing
Just like how a parent nurtures their child to prepare them for adolescence and adulthood, marketers need to know how to nurture their leads and guide them through the customer journey to increase the chances of lead conversion. When a lead enters the sales funnel, it needs to be fed with valuable information in order to turn into a valuable customer.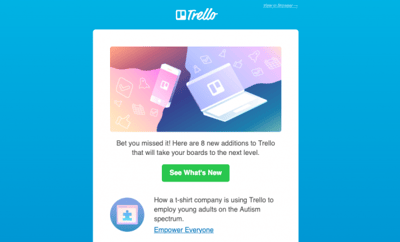 Marketing automation comes into play here as well. In addition to onboarding, automation helps generate leads by providing relevant information throughout the customer's experience. Continuous communication is essential to turning leads into valuable customers. With email automation software, you can send a series of automated emails to educate your leads and build rapport.
Email automation is a useful tool for relationship building, as it allows you to add your own flair and customize messages to be more personalized and less sales-oriented.
Automated Customer Service Experiences
Many customer service representatives spend a lot of time addressing inquiries about a business's product or service, and much of the time is spent on educating new potential customers who know nothing about the product or service. It becomes a little time-consuming, and that time and effort can be spent on other customer service-related tasks.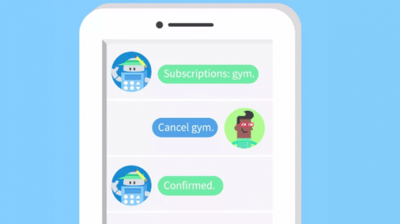 With the help of machine learning, marketing automation is beneficial for providing automated customer service experiences. Implementing a live chat or chatbot feature is an effective way to capture leads because it gives leads a platform to ask questions and receive immediate answers. We see this pretty often nowadays. Whenever we visit a website, there's a little live chat that pops up at the bottom right corner prompting us to ask questions and learn more about what's being offered.
Social Media Automation and Scheduling
Building and maintaining a strong social media presence can take a lot of time and effort. Thanks to marketing automation, you can easily automate interactions on social media, whether it be building followership, thanking new followers, or sharing and scheduling content. This is one of the most common examples of marketing automation, and there are so many tools and software available to help scale these efforts, like Hootsuite, Sprout Social, Buffer, and HubSpot. It was also one of the very first marketing automation strategies to make its way into mainstream digital marketing. Social media automation and scheduling keep your audience engaged, and save you time without having to spend countless hours posting in real time.
Enhancing Customer Experience and Driving Business Growth with Marketing Automation
Marketing activities play a crucial role in today's competitive business landscape. To effectively engage with the target audience, businesses rely on key features offered by marketing automation solutions. These platforms enable personalized messages to be delivered through various channels, such as email marketing and social media management. With customizable templates and advanced features, marketing teams can create impactful email campaigns and track their campaign performance in real time. By automating repetitive tasks and analyzing customer behavior, businesses can enhance the user experience and build stronger customer relationships. These marketing platforms provide a comprehensive solution at a reasonable price, offering a range of features that cater to different needs. Whether it's delivering personalized content across social media platforms or streamlining content marketing automation, these tools have the biggest impact on enhancing customer experience and driving business growth. Business owners can now leverage the power of marketing automation to optimize their marketing efforts and achieve remarkable results.
It's time to break down the silos between sales and marketing because marketing automation is the future of digital marketing. There are so many tools and software out there to consider, each with its own unique features. Popular marketing automation tools include Hubspot, Pardot, Marketo, ActiveCampaign, and SharpSpring. It may be worthwhile to take some time to see how you can elevate your marketing efforts to the next level by investing in marketing technology.
About the Author
Rick spent 20 years in the insurance industry in finance, primarily developing reporting platforms for B & C stakeholders.   His ability to speak to consumers of data (managers and analysts) and translate their needs to programmers led him to start his own digital marketing agency in 2004 to develop data driven solutions for business owners. 
The Best Digital Marketing Insight and Advice
The WSI Digital Marketing Blog is your go-to-place to get tips, tricks and best practices on all things digital marketing related. Check out our latest posts.
We are committed to protecting your privacy. For more info, please review our Privacy and Cookie Policies. You may unsubscribe at any time.
Don't stop the learning now!
Here are some other blog posts you may be interested in.