Using Data-Driven Creativity to Enhance the Customer Experience
July 21, 2019
More and more people have been talking about the importance of data and its positive impact on enhancing the customer experience. Nowadays, data analytics plays an important role as a driving force that's affecting a business' decision-making at each stage of the buyer's journey. According to Forbes, 70% of enterprises have increased their spending on real-time customer analytics solutions over the past year. But what's all the hype about?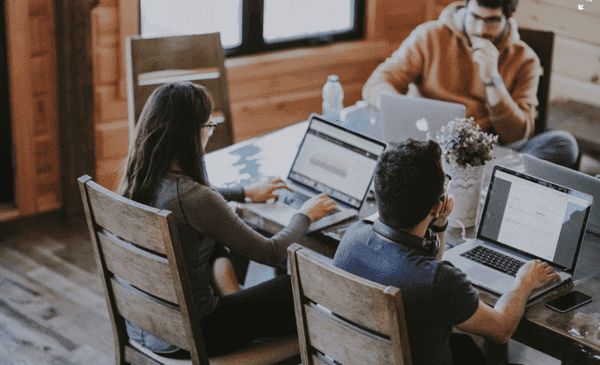 Analytics have become fundamental in shaping customer experiences across all marketing activities and operations. Many businesses now rely on data and analytics because it provides key information to make purposeful marketing decisions. 58% of business are seeing higher customer retention from making effective use of customer analytics.
Mapping Out the Customer Journey
In the digital world we live in today, it's important to understand how to deliver the experience your future customers expect. First and foremost, take some time to map out the customer journey. What are your potential customers looking for? What is their demographic? What consumer habits do they possess? At each stage of the customer journey, figure out what information and data you'd want to collect to help you make specific marketing decisions that are specifically tailored to that stage. Identify and capture the right data for every touchpoint with customers. Doing so will help you discover specific behavioral patterns and identify focal points for your marketing efforts.

Creating an Engaging Customer Experience
Secondly, start thinking about how you want to go about creating an engaging customer experience as a part of your marketing strategy. This is the step where some businesses will gain a competitive advantage over others. Is your customer journey personalized, fast, easy and useful? What data do you need to help enhance the process? Keep in mind the the right data can make all the difference. These are all factors to take into consideration when striving for data-driven creativity to create an engaging customer experience.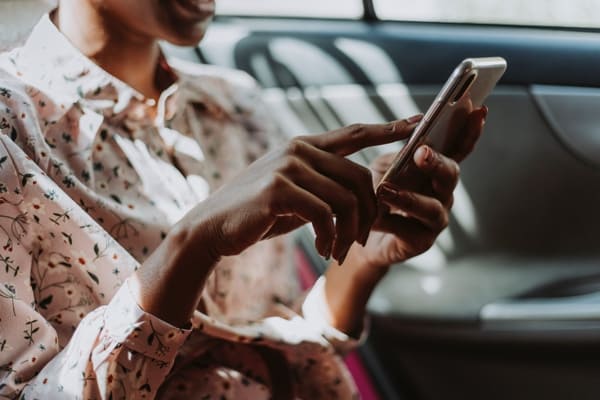 Building a Collaborative Culture
It's time to break down the silos between departments and start working collaboratively to drive data-driven creativity and enhance the customer experience. Build a collaborative culture, not a competitive one. Create a culture so that everybody is accountable for each other. Don't forget to also encourage effective cooperation to meet key objectives and goals of the business. Your business' tech and marketing teams should team up and work together to drive growth in all areas of the business.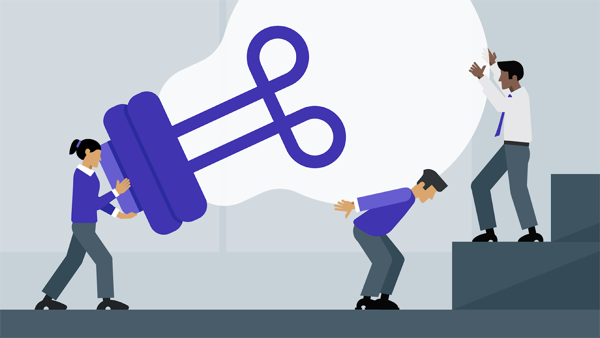 With that being said, here are some effective ways marketing teams can use data-driven creativity to enhance the customer experience:
Get Up Close and Personal
Customer analytics are becoming extremely important today, and marketers are heavily relying on data-driven creativity with personalization being a key driver for success. Marketers who are successfully adopting data into their strategy are concentrating on providing personalization at scale. As a result, enterprises are constantly working around the clock to fine-tune every aspect of the marketing mix for their target audience in real-time.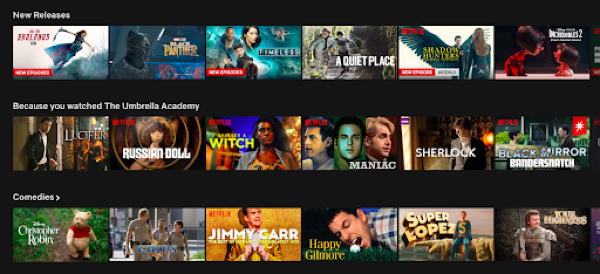 Netflix is a prime example of a business that uses data-driven creativity to enhance their customer experience. Netflix gathers users' profile data and activity to personalize their experiences on the website and app. Based on certain user activity, Netflix is able to use the data to curate personalized lists based on your viewing history. For example, the recommendations under the "Because you watched…" section are compiled based on the data Netflix collects from consumers' behaviors.
Netflix uses AI to build out an algorithm that creates a unique viewing experience. With the help of machine learning, see how you can take your creativity to new heights and increase customer loyalty and retention.
Provide Data Analytics Training for Your Teams
With data analytics on the rise, it's time to equip your teams with the proper tools and resources to stay ahead of the game. Take a holistic approach to data analytics, and this applies to all areas of your business including marketing! A growing number of marketers are building on their digital skills. The ability to transform data into key insights will help drive your business' marketing efforts. This will give you an upper hand when it comes to enhancing the customer experience. Providing digital training for your teams will help them be agile in identifying key areas of improvement. The continual rise of emerging trends and technologies will only require strong data-driven creativity skills to keep up in such a fast paced landscape and environment.
---
Are you ready to take on data-driven creativity in 2019? It's time to start working cross-functionally to support a data-driven approach to creativity for your marketing strategy. Marketers and creatives should start working closely with data analysts to make more informed marketing and content decisions. In turn, this will lead to more effective decision-making for each stage of the buyer's journey. It will also help teams navigate the fast-paced and growing environment more effectively.
WSI was founded in 1995 and is an innovative digital marketing agency with offices in over 80 countries. We've spent over 20 years helping more than 100,000 companies and large global brands unlock the full potential of their business by leveraging the Internet and its many unrecognized opportunities. We'd be happy to help do the same for you and consult on your digital marketing strategy.  Simply give me a call or email me at rknutsen@wsiebizsolutions.net to learn more.
About the Author
Rick spent 20 years in the insurance industry in finance, primarily developing reporting platforms for B & C stakeholders.   His ability to speak to consumers of data (managers and analysts) and translate their needs to programmers led him to start his own digital marketing agency in 2004 to develop data driven solutions for business owners. 
The Best Digital Marketing Insight and Advice
The WSI Digital Marketing Blog is your go-to-place to get tips, tricks and best practices on all things digital marketing related. Check out our latest posts.
We are committed to protecting your privacy. For more info, please review our Privacy and Cookie Policies. You may unsubscribe at any time.
Don't stop the learning now!
Here are some other blog posts you may be interested in.