Pretty much anyone and everyone who has spent time building a social presence online for a brand knows this one truth: It. Is. TOUGH. It's so much more than the daily tweet announcing your latest product launch. Those were the olden times of the social media world. These days, businesses – both small operations and large enterprises – require time and energy to truly thrive in the social space. Your social channels are no longer just online spaces to fill; now they're places that help your business grow.
And since the social media space has evolved, so, too, has the professional landscape for social media marketers. Historically, a company's social presence often required only one junior marketer who was responsible for sharing (or re-sharing) insightful information across main social channels a couple times a week. But today, successful social media strategies almost always require a team; sometimes a rather large team.
Below, I'll dive into 4 of the 8 key roles and responsibilities within many full-service social media teams.
"Who Should I Hire to Manage Our Social Media?"
This happens to be one of the most common questions I hear from business owners. And when we tell them that a great social presence will typically require more than one Marketing Coordinator on staff, the reaction is often one of surprise and confusion. But the truth is, underestimating the resources needed to execute a full social media strategy may not only inhibit your ROI, but it will harm your marketing operational processes while potentially putting a strain on employee bandwidth.
Additionally, the size of your social team will vary. This can depend on various factors, like budget for salaries, your overall digital strategy, the workspace available, your marketing technologies, ad budget, etc. In other words, there's no standard formula for building a social media team; the right roles and responsibilities for your team should be defined by your particular circumstances.
Now, regardless of what your circumstances are, it's important to know what the main social media team roles are.
4 Key Roles and Responsibilities for Building Your Social Media Team
Regardless of whether you're going to hire your own internal team or work with an agency, there are some important roles you should know about. Let's take a look at some of the key social media positions, skillsets and responsibilities you might need on your team.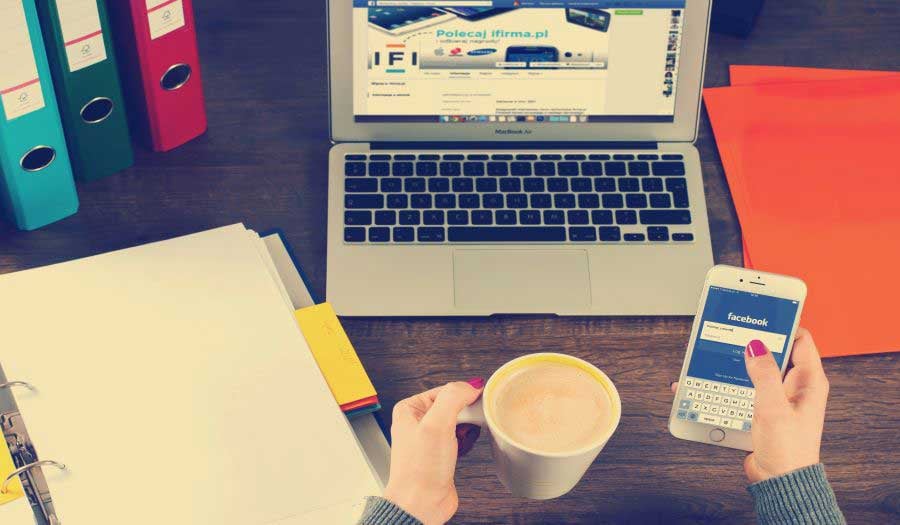 1) The Social Media Manager
Like any other team manager, your Social Media Manager will be responsible for your social reputation as well as the team itself. This individual should understand your brand, product or service, and your company values.
Skills: Your Social Media Manager should not only be familiar with your industry, but also proactively keep up to date on the latest social media trends. This individual will have a direct impact on your overall marketing strategy so solid knowledge around SEO, lead generation, social media management tools and technologies, and customer service are very important. Look for someone with an affinity for knowledge sharing and strong leadership skills, which the rest of the social team can align to and learn from. Excellent presentation skills will also come in handy as your Social Manager will need to be social (pun intended) and represent your business in front of customers and other stakeholders. Lastly, I also always recommend that the Social Media Manager have a creative background in both copywriting and an eye for design; this comes in handy for understanding and streamlining the rest of the team's operational processes.
Main Responsibilities: 
Defines social media campaigns as they align to the overall digital marketing strategy
Sets team goals and deadlines
Establishes company's online reputation by building brand and product awareness
Manages the social media team's performance and functions
Works cross-functionally and liaises with other key stakeholders (ie: other departments, marketing teams or your marketing agency)
Potentially creates content (if you don't have a designated Content Creator)
Potentially promotes content or ad campaigns (if you don't have a Social Media Advertiser)
2) The Social Media Content Creator and Curator
You've heard us say this before: content is king. So this role is very important to your whole online reputation. Your Content Creator/Curator will manage your brand's social media voice; the information your company publishes or shares should be valuable, timely and relevant to your audience.
Skills: Aside from a strong background in copywriting, this individual should definitely understand the basics of SEO. Command over the main social media platforms and content management systems (CMS), like WordPress or HubSpot, is also key to this individual's daily performance. Strong research skills coupled with time management skills will also help this individual manage several social channels and effectively curate third-party content that your target audience will appreciate.
Main Responsibilities:
Creates original content and align to content calendar
Curates valuable third-party content
Stays up to date on the latest in industry news
Schedules, publishes and shares content on all social media channels
Collaborates with the Designer, Social Media Advertiser and Community Manager to ensure cohesive brand representation
3) The Social Media Advertiser
If you're aiming to leverage paid ads in the social space, your team will need a specialist when it comes to an advertising strategy.
Skills: Your social advertiser should have a deep understanding of social media platforms and strong budget management abilities. Additionally, a solid command of Excel and statistical analysis is essential to evaluating campaign performance. Confidence in taking calculated risks is another valuable skillset for advertisers, since they will essentially set, monitor and adjust ads in order to maximize your ad spend. Also consider hiring someone with good content creation skills; an advertiser who can independently produce compelling messages for your target audience is an invaluable addition to any team.
Main Responsibilities: 
Collaborates with the Content Creator and Designer to develop advertising assets for target customers
Defines and set target audiences for social ad campaigns
Manages the social advertising budget for campaigns
Oversees A/B testing parameters and scheduling of the ads
4) The Community Manager
This particular role is the one that directly interacts with your online audience. Whenever and wherever your brand is mentioned, your Community Manager should be there listening, discussing, commenting, thanking customers, answering questions – you get the idea.
Skills: Your Community Manager is essentially your brand ambassador and will have to learn everything about your brand and become familiar with the key, front-facing employees in your company. Copywriting skills should be strong; look for individuals who can produce copy that accurately reflects your brand's personality, be it witty, funny, contemplative or strictly business-like and sober. Understanding the basics in social media tools and customer service are also key skills for this role.
Main Responsibilities: 
Actively monitors social mentions and engages in conversations across social channels and web properties
Manages social listening tools (eg: HootSuite; BuzzSumo; Sprout Social)
Regularly builds brand visibility across social channels
Proactively builds relationship between the audience and the brand
Collaborates with and manages external brand advocates
Before we reconvene in a few days to discuss the next group of roles on a social media team, the key takeaway I want to leave you with today is this: building a team can be as complex as the strategy itself. After all, the amount of marketing technologies and innovations have more than quadrupled in the last decade; naturally, the anatomy of a marketing department has evolved as well.