Here we are: two weeks into a shiny new decade and – if history proves correct – some of you are already struggling with those infamous New Year's resolutions. According to research on this, only 8% of those who make a list of resolutions success. (Yikes!) But no judgement here. We're all guilty. Sometimes life happens and old habits are tough to break.
The thing that struck me recently is the kind of resolutions most people talk about. We've all heard the usual M.O. when it comes to resolutions: "This year, I will save more money…exercise more…quit smoking…learn a new hobby…etc." These are all great personal objectives. And if you're successful with hitting your personal self-care goals, then more power to you.
But lately, around the office, I've noticed the New Year's resolutions are a buzz with a refreshing entrepreneurial edge to them. And I love it. Professional resolutions are so much more exciting to me, simply because of the network and support group you have amongst colleagues, mentors, and even your clients. And setting professional goals that will help you become better at what you do everyday is, after all, the whole point. Challenging ourselves to becoming more productive, creative and happier at work is essential to any team's success.
I'm going talk about three of the most popular resolutions floating around our office to give you an idea of what you could add to your own business' professional resolutions. I'll also dive into some supplementary resources that my colleagues and I have used, which, hopefully, will help you (and us) become a part of that elusive 8%.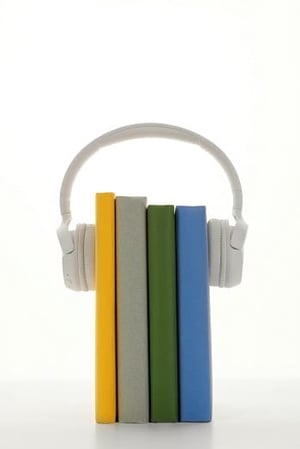 1. "I will listen to more work-related podcasts (not just True Crime ones)"
Whether you're looking to be a better marketer or looking for inspiration for launching a new business, podcasts offer up a great avenue to learning something new. And it's truly as easy as accessing Spotify during your subway commute into work, driving to your next client meeting, or grabbing your afternoon espresso. Podcasts fit into a busy life and will put you into the right frame of mind to conquer your professional goals. And the nice things about podcasts is that there's something for everyone. Those seeking motivation, expert tips, or even a moment of mid-day zen will find something useful. Bonus: with podcasts you don't have to listen to the episodes in order.
A few helpful resources:
2. "I will keep up-to-date with Google's every move"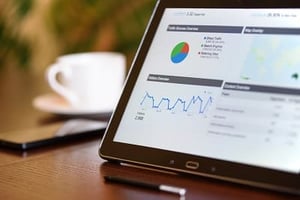 This is a tough one to make, but doable. Since Google's algorithm changes more times than a baby's diaper, this resolution is actually an annual must-have for any marketer, small business owner, or solo-preneur. These algorithm updates are helping searchers find the most useful content out there and you want it to come from you! So keeping up with Google's changes is the place to start.
A few helpful resources:
3. "I will learn a new programming language"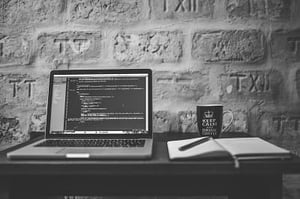 High five to all of you who've made this resolution this year. No one can ever tell you that you're scared of a challenge! Marketers ready to jump on this one already know that having at least a basic handle on a few programming languages is an excellent way to enhance your marketing toolkit. Even just being familiar with coding can help open up doors for customized solutions, creating cooler email campaigns, executing better A/B testing, automating GoogleAds, and – naturally – working with tech partners much easier. 
A few helpful resources:
Programming 101 for Marketers – Kapost shared this comprehensive list of which languages might be the most helpful for marketers. From Javascript to Python, they dive into practical benefits of each. There are far more than the ones mentioned here, but it's a decent place to start.
Intro to Python from Moz – Python is a hot topic in the marketing world lately and this recent Whiteboard Friday talks about how it can automate tasks, discover keyword opportunities, scrape websites and more. Plus, the episode has a cute little python named Pumpkin to get you into the mood. (Personally, I would have named the python Monty).
10 Free Classes to Learn to Code (If You Have Absolutely No Idea Where to Start) – Here's a rundown of free classes to start with on resources like Codecademy, Udemy and Skillshare. Learning to code can be intimidating to jump into, so the gratis route can do wonders for alleviating the pressure.
No matter what you choose to work on improving this year, remember there are other professionals out there tackling the same goals as you. Share resources, celebrate milestones, and ask for help if you need it. Often, it's in your network that you will find the most motivation to reach your target.
WSI was founded in 1995 and is an innovative digital marketing agency with offices in over 80 countries. We've spent over 20 years helping more than 100,000 companies and large global brands unlock the full potential of their business by leveraging the Internet and its many unrecognized opportunities. We'd be happy to help do the same for you and consult on your digital marketing strategy.  Simply give me a call or email me at rknutsen@wsiebizsolutions.net to learn more.