Facebook vs. Instagram: Which is Right for Your Business?
March 8, 2020
As you delve into exploring the world of social media for your business, I'm sure these questions have crossed your mind: "Which platforms should I use?" and "How do I know which social media platform is right for my business?"
Before you get ahead of yourself and leap onto one or multiple social media platforms for your business, it's key to establish your business' marketing goals first. If you don't have set goals and objectives for your marketing strategy, it's a lot harder to achieve social media success.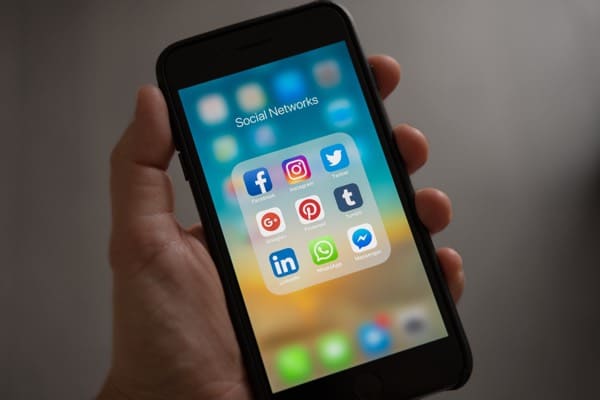 In this blog post, we will be looking at Facebook and Instagram, and which of the two social media platforms is right for your business.
Now you may be thinking "Oh, nobody uses Facebook anymore. The only people on Facebook are my parents and their friends showing off pictures from the cruise they went on last summer. So of course Instagram is the way to go right?" or "All the millenials are on Instagram, so I totally should choose Instagram for my business."
Before you jump to these conclusions, let's take a look at this Facebook vs. Instagram debate. We will be exploring the strengths and weaknesses of both platforms from a business standpoint, and how you can determine which platform is right for your needs. Chances are you may have the capacity to implement both platforms into your business' marketing strategy. However, it is completely okay if you decide to only choose one over the other.
I'm not here to tell you that one platform is better than the other. I will let you decide which platform is right for your business once you've reached the end of this post.
Facebook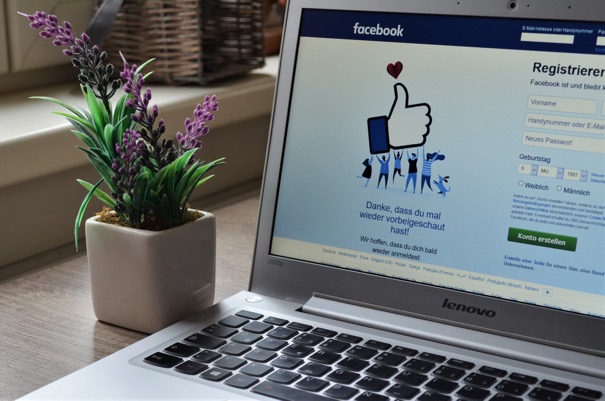 Facebook currently has over 2 billion monthly active users, and there's no doubt that more and more businesses are considering Facebook for their business' marketing efforts. With such an endless audience to market to, Facebook is definitely a platform many strive to be present on.
However, you may be well aware that Facebook has been through a lot over the past few years. With the misinformation scandal Facebook faced last year, as well as the scrutiny from the media and the public, what does that mean for the future of marketing? As Facebook continues on the road to recovery, the future of marketing is only looking brighter from here.
Despite this bump in the road, it doesn't change the fact that Facebook is probably one of the top social media platforms for businesses.
Facebook Strengths
Increased Brand Awareness
Looking to build your online presence? Look no further because increased brand awareness is one of the many benefits that come along with choosing Facebook for your business. Facebook can help you build your brand loyalty. With over 2 billion users on this platform, the opportunities to reach a wider audience are endless. As a result, more brand awareness means more (potential) customers!
Efficient Communication Channel
In any relationship, communication is key. Whether it be with your significant other, family, friends, coworkers, you name it. As a business, building a strong relationship with your customer base is no different. Ideally, you also want to understand why your customers want to chat and how it can change your business. Luckily, Facebook is an efficient channel of communication. It is an excellent platform to post announcements and engage with your customer base. Many businesses even look to Facebook as an interactive platform for customer service.
Effective Targeting
Another unique feature about Facebook for business is that it allows you to target specific demographics. This is particularly useful when you're setting up targeted ads or if you're considering boosting your Facebook posts. If you're looking to grow your following and reach a wider customer base, Facebook allows you to set specific parameters and target by region, gender, age, social activity, and pretty much anything else you can think of!
Drives Website Traffic
Smart social media marketers will most likely use Facebook as way to drive traffic to their websites. This is another strength of choosing Facebook for your business. It is easy to include links on posts because Facebook's full-width thumbnails are have a high likelihood of being clicked. As a result, you can easily link to blog posts, articles and other pages from your website.

Market Research and Facebook Insights
Facebook is also a great platform to conduct market research. Interested in seeing how you're performing against your competitors? You can easily see what your competitors are up to on Facebook and tailor your social media marketing strategy to maintain a competitive edge. Facebook Page Insights also comes in handy when conducting market research because it is an effective tool for you to gather information on your page viewers. This gives you a better understanding of demographic you are reaching.
Facebook Weaknesses
Time and Resources
Setting up a Facebook page for your business takes time. At the beginning stages, you can't expect people to like or follow your page right away. Keep in mind that you get what you put into it. With that being said, maintaining your business' Facebook page also takes time. It's not as simple as you think, and you have to take into account that whoever is managing your Facebook pages is knowledgeable about the platform. You might need to consider hiring someone who has to experience to drive your marketing efforts forward on Facebook.
Budget
If you want to make the most out of Facebook for your business and take your social media marketing to the next level, setting aside an allocated budget to spend on Facebook advertisements is key. It's also important to understand why social ads should be part of your marketing strategy. However, it may not be feasible for some businesses because not everyone can afford spending for social media.
Dealing With Negative Feedback
Just like in our everyday lives, we can't expect to be liked by everyone. There will be instances where you'll have to deal with negative feedback on Facebook. People may criticize you and disagree with you. In these situations, maintaining a degree of professionalism is crucial.
Instagram
It's crazy to see how much Instagram has evolved over the past few years. Nowadays, more and more businesses are exploring Instagram as a medium to expand their social media marketing efforts. Instagram launched its Business Account in 2016, providing business users with tools to help understand their current and prospective customers. According to Instagram, there are over 25 million business profiles worldwide, and I have a feeling that this number will continue to rise. Moreover, over 2 million advertisers are now using Instagram to share their stories and drive their business results.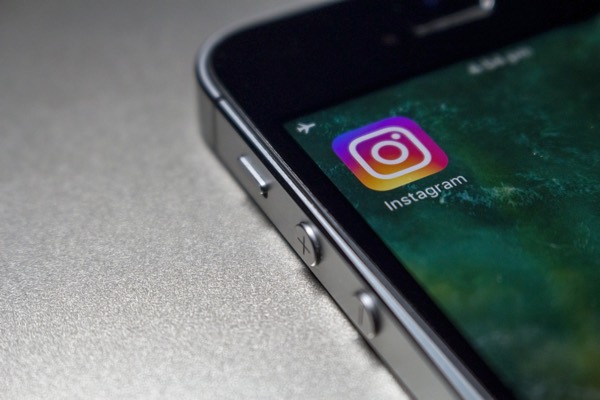 Instagram Strengths
Visuals, Visuals, Visuals!
Instagram is strictly a visual platform, which is one of the strengths that separates Instagram from other social media platforms. Instagram is solely comprised of photos and videos, providing opportunities to ignite your marketing campaigns. Video content especially is becoming increasingly popular on Instagram right now – so popular that there has been an 80% increase in the time spent watching video content on Instagram. Ultimately, this social media platform provides a highly visual experience for its users.
Increased Brand Awareness
Similar to Facebook, Instagram helps businesses increase their brand awareness. The use of hashtags are extremely popular, and is one of the driving forces for businesses and brands looking to be discovered by a wider audience. There's no doubt that Instagram has undergone many updates and launched new features one after another in recent years. Features such as Instagram Stories and now IGTV gives rise to more opportunities for businesses to promote their brand, product, or service.
Collaborate With Influencers
Instagram has transformed into a hub for influencers looking for opportunities to collaborate with different brands and businesses. As the number of influencers on Instagram continue to grow, businesses should take this as an opportunity increase their brand exposure. Many businesses are already hopping on this trend, such as beauty and fitness brands.
Instagram Weaknesses
Instagram Algorithm
Instagram's changing algorithm has caused a whole lot of mixed feelings over the past few years. "Why are my posts not showing up on some users' feeds?" Remember when the posts on your Instagram feed appeared in reverse-chronological order? This is one of the main challenges you may face if you decide to adapt this social media platform for your business. Every time the algorithm changes, you'll need to reevaluate and alter your existing Instagram strategy (e.g. when to post).
Difficult to Drive Traffic to Website
Unlike Facebook, it is a little more difficult to drive traffic to your website using a social media platform like Instagram. While you can easily directly link to different webpages with each Facebook post, Instagram has not gotten to the stage yet where they've enabled clickable links for their posts. Other than the "swipe up" option for Instagram stories and the link in your bio, businesses are unable to use clickable links in their posts. If you include a link, users would have to copy and paste the URL into their web browser.
Targeting Specific Audiences May Be Difficult
Instagram is a social platform that is mainly dominated by a younger age demographic, typically by millennials or Generation Z. Although there are older users on Instagram, it may be worth considering if Instagram is worth the investment for your business if your target audience is much older. Because chances are, they might not even have Instagram.
---
At the end of the day, neither platform is better than the other. Both Instagram and Facebook have strengths and weaknesses. Ultimately, it all comes down to which of the two platforms you think aligns best with your marketing strategy and your business objectives and goals. If you're having a hard time deciding how to enter the world of social media, or which platforms to use, we'd love to discuss your social media marketing strategy with you.
WSI was founded in 1995 and is an innovative digital marketing agency with offices in over 80 countries. We've spent over 20 years helping more than 100,000 companies and large global brands unlock the full potential of their business by leveraging the Internet and its many unrecognized opportunities. We'd be happy to help do the same for you and consult on your digital marketing strategy. Simply give me a call or email me at rknutsen@wsiebizsolutions.net to learn more.
About the Author
Rick spent 20 years in the insurance industry in finance, primarily developing reporting platforms for B & C stakeholders.   His ability to speak to consumers of data (managers and analysts) and translate their needs to programmers led him to start his own digital marketing agency in 2004 to develop data driven solutions for business owners. 
The Best Digital Marketing Insight and Advice
The WSI Digital Marketing Blog is your go-to-place to get tips, tricks and best practices on all things digital marketing related. Check out our latest posts.
We are committed to protecting your privacy. For more info, please review our Privacy and Cookie Policies. You may unsubscribe at any time.
Don't stop the learning now!
Here are some other blog posts you may be interested in.